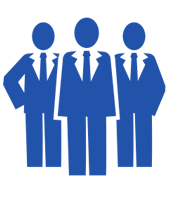 Our experience with private labels tells us that many preliminary questions that our Clients ask are related to similar matters. No wonder – these are important matters which can serve as base for undertaking proper project related decisions.
Other questions presented below, even if sometimes not asked, surely are in minds of managers, specialists, owners of firms and private label brands or people who have business plans for perfumes under their own name brand. Others we present by ourselves as we believe that knowledge in the answers will be helpful in understanding important matters appearing in the private label perfume products topic.
Below we present the most frequently asked questions. If we have not covered any of your doubts – please contact us (use the contact form or call us: +48 606 200 582)

Questions presented below are not a legal advice and should not be treated as such. They are general answers. Project capabilities may differ for each project. Similarly agreements with individual suppliers may have impact on final agreements. Each project is different, therefore it should be treated as such. In spite of the fact that answers relate to general matters, they should be treated as answers to projects realized by AromaPartners. We do not guarantee, that they are answers to projects not realized by AromaPartners.
Minimum order quantities (MOQ) and price
Fragrance – choise of scent and durability
Characteristics of the product and legal information
Product personalization and choice of components (bottle, cap, box etc.)
Additional questions
Of course. We can offer both reed diffusers and home sprays.
Sure. We also like the automotive industry and we believe that car perfumes are a great alternative to popular trees.
Unfortunately no. We are a private label manufacturer, but of a finished product, i.e. a perfume ready for sale. In order to purchase only perfume oils, please contact perfumery houses.